Rock heritage in Haute Maurienne Vanoise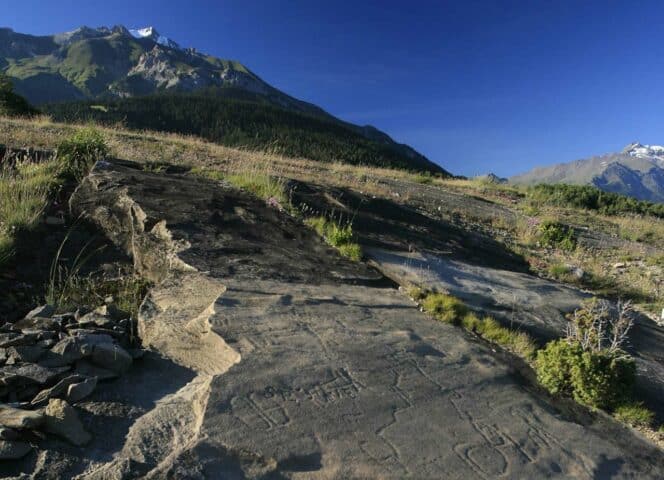 Traces of human life...
dating back over 5,000 years!
In Haute Maurienne Vanoise, rocks have been engraved all over the mountain pastures for thousands of years.
Despite the wear and tear of millennia, this heritage is still as astonishing to discover: rock engravings on slabs of rock, caves where treasures of daily life in the Neolithic period have been found, mysterious cup stones whose meaning has been lost in the mists of time... As for the fascinating "pierre aux pieds" in Val Cenis-Lanslevillard, the hike to discover it not only allows you to discover this rock engraved in the Iron Age but also to enjoy the sumptuous panorama over the valley.
To fully immerse yourself in this prehistoric world, visit the Sollières archaeology museum in Val Cenis, or the brand-new rock engravings interpretation area within the walls of the imposing Fort Victor-Emmanuel in Aussois.