Religious heritage in Haute Maurienne Vanoise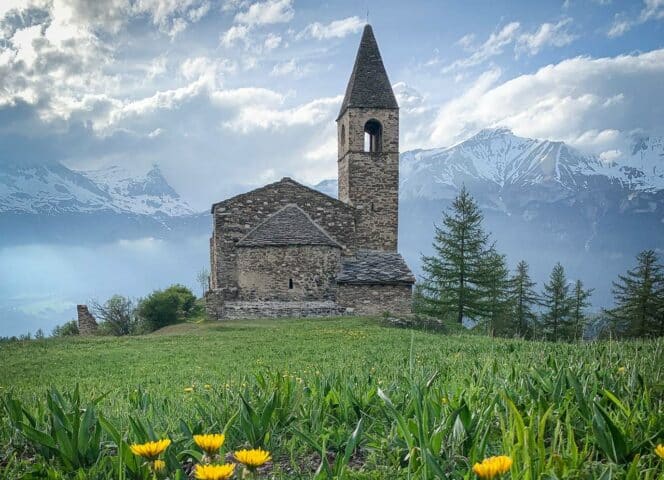 Saint-Pierre d'Extravache...
the first church in Savoy
Savoie's first church, Saint-Pierre d'Extravache, was built in the 11th century in Val Cenis, high above Bramans.
In every village and hamlet, you'll find a chapel, church, oratory and crosses dotting the landscape right up to the highest altitudes.
Baroque gold, altarpieces and painted decorations can be seen everywhere, adorning the interiors of these buildings. Push open the doors of the churches and take advantage of the guided tours to admire their splendor and learn about their history.
The fervor of believers is perpetuated by Marian feasts and pilgrimages. The Haute Maurienne Vanoise region is very attached to its traditions!