A natural sports ground with 445 kms of trails, itineraries and singles marked and maintained, including 300 kms labeled FFC. In Haute Maurienne Vanoise, you're sure to have fun! Double pleasure on the way down and zero fatigue on the way up by using the ski lifts open in summer! Take advantage of the mountain bike playgrounds to have fun with your family or to improve your skills.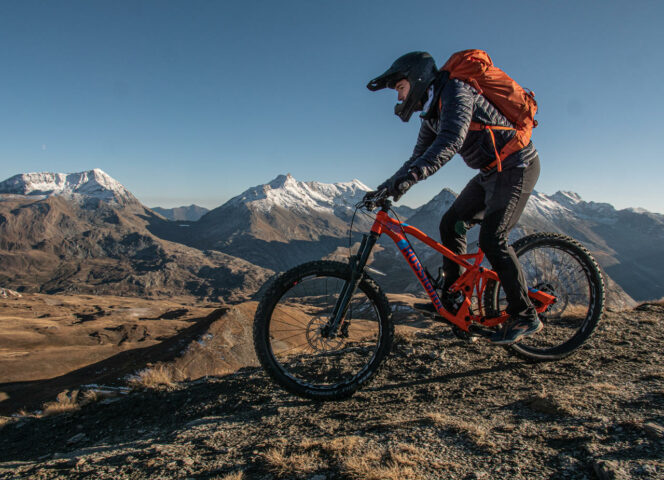 Into the Wild ?
In Haute Maurienne Vanoise, you will be amazed with the courses in the heart of a preserved mountain. The cross country and enduro courses and singles are classified in the "sporty" category, even if the green and blue courses allow you a first approach. It is up to you to choose a course according to your physical level, your technique and the composition of the group. Help yourself with the color of the rating and the descriptions and be careful: a red course is often already very committed and requires technique and calves.
Or discovery rides on a VTTAE ?
The Haute Maurienne also offers several "discovery" routes to pedal to the most beautiful landscapes of the valley. From your saddle you will be able to observe the fauna, the flora, the heritage with villages with authentic architecture, baroque churches, forts of the XIXth century... You will also be able to admire the glaciers of Vanoise or Charbonnel, to contemplate the immense lake of the Mont Cenis: change of scenery guaranteed! You don't need to be a mountain bike champion to ride these trails, you will always be on nice tracks or small roads, always easy. And to make the slopes even easier, try out the electrically assisted mountain bikes.