Back
equipment
Treasure hunt: a spy in Esseillon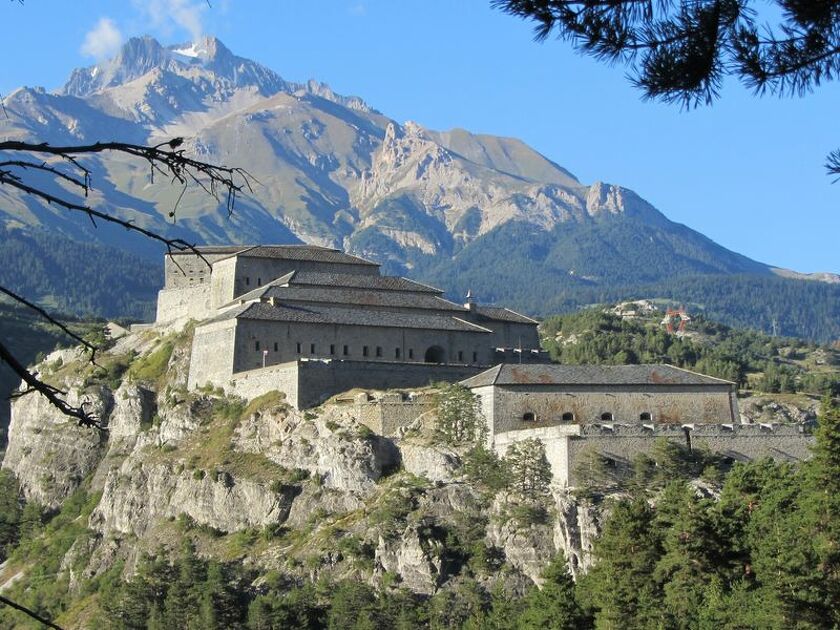 Call for volunteers! The French General Staff is recruiting spies to unlock the secrets of the fortress and free the imprisoned lieutenant colonel.
New scenario of the family treasure hunt in the Esseillon forts.
Description
A walk to share with family or friends, the Savoyard Discovery Walk of the Esseillon Forts will allow you to understand the heritage in a playful way.
This year, Aussois offers you a new scenario plunging you in 1840, through the mazes of the imposing fortress where spies are swarming.
Call for volunteer French soldiers! Infiltrate the enemy fort Victor-Emmanuel to shed light on its organization and the life of the Sardinian garrison. Collect your logbook to get into the fort and solve the riddles that will also allow you to free Lieutenant Colonel Desgranges. The giant leaves scattered along the route will bring you the information obtained and transmitted to the French headquarters by the lieutenant-colonel before he was imprisoned.

Each visitor will discover something new:
- Spies' trail: follow the signs
Duration : about 2h30
Height difference: 100 meters (stairs)
- Comfort walk: part of the fort accessible to all, without games (families with strollers, seniors, accompanied persons with reduced mobility).
Equipment
Scavenger hunt / Treasure hunt
Complementary welcome
During the summer season only: reception and sale of the route booklet at the Roulotte (tourist information point) on the parking lot of Fort Victor-Emmanuel.
In the off-season and in winter: at the Maison d'Aussois (route des Barrages).
Rates
Game kit : 7 € (the game booklet).

Opening period
From 01/01 to 31/12.
Depending on the snow conditions: bring snowshoes to go down to the Fort.
Fewer workshops in winter season because of dismantled batteries.
Spoken languages
French
Location
From the Fort Victor-Emmanuel parking lot, take the ramp below towards the hamlet of Esseillon. Stop at the Guinguette (open in summer only).
Continue to the entrance of Fort Victor-Emmanuel and let yourself be guided by the explanatory panels.
Animals
Animals accepted : No